Welcome to the commercial category for the Sir Grout Dallas Fort Worth Blog. Here you'll find blog posts related to stone, tile, and wood surfaces that we've restored in commercial properties. See the amazing transformations with the included before and after pictures. Feel free to share and leave your comments.
Published March 13, 2018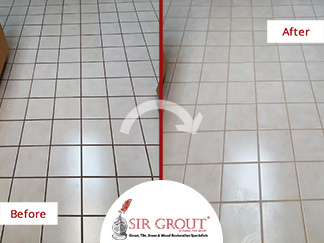 A Grout Cleaning Was All What This Ceramic Floor Needed to Look Incredible in Dallas, TX
The ceramic floor of this doctor's office was in good condition at first glance, but it could use some work. The main problem was the dirty grout lines—this was something the owner wanted to fix a long time ago to give a fresh and clean touch to the office.
READ MORE