Welcome to the Caulking category for the Sir Grout Dallas Fort Worth Blog. Here you'll find blog posts related to stone and tile surfaces that we've restored. See the amazing transformations with the included before and after pictures. Feel free to share and leave your comments.
Published November 23, 2017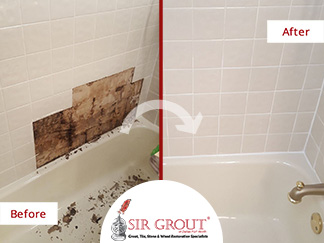 Incredible Results for This Bathroom after a Caulking Job in Dallas, TX
This married couple had been desperately looking for a house. They used to live in another state, but the husband had found a job in Dallas, TX. Consequently, they needed to move. They had looked at a lot of houses, but they were struggling to find one they both really liked at first.
READ MORE
Published June 14, 2017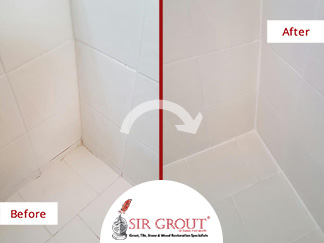 Excellence is Always Worth It! This Is How We Fixed a Faulty Caulking Job in Fort Worth, Texas
ome repairs are usually expensive, which means that we should be careful how we spend our money by choosing a high-quality service that can get the job done responsibly. By doing so, we can avoid expensive and complicated remedies for flawed services.
READ MORE