Welcome to the wood category for the Sir Grout Dallas Fort Worth Blog. Here you'll find blog posts related to wood surfaces that we've restored. See the amazing transformations with the included before and after pictures. Feel free to share and leave your comments.
Published December 20, 2017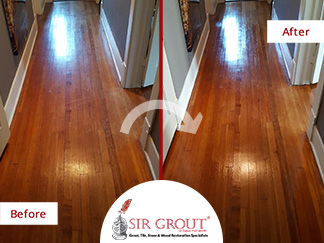 From Dull to Shiny: A No Sanding Wood Armor Refinishing in Dallas Gave This Old Wooden Floor a New Appearance
Hardwood is one of the most common flooring choices in American homes. Owners love the look and feel of hardwood in all its varieties and appreciate the advantages it has: it is beautiful, elegant, durable, and easy to maintain.
READ MORE